A Message from our Chairman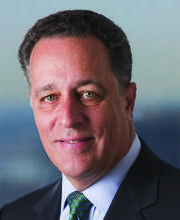 "I believe that the University of Haifa – together with governmental, industrial, academic and community partners – can play a role in creating the next chapter of prosperity in Haifa, the North  and its diverse population".
Mr. Bradley Bloom is the co-founder and former managing Director of Berkshire Partners LLC, a private equity firm. He is a highly respected leader in the Boston Jewish community, having served as Chairman of Combined Jewish Philanthropies (CJP), and co-founder of the Boston-Haifa Connection. In addition, Mr. Bloom is active in strategic and financial oversight committees at Harvard University, and is the former President of the Board of Trustees of Milton Academy.
Mr. Bloom has spent his entire life in the Boston, MA area. He earned his AB in economics from Harvard College and MBA from Harvard Business School as a Baker Scholar. During his first visit to Israel, he was a volunteer at Kibbutz Beit Oren near Haifa. In 1973, he left Harvard and volunteered for 6 months on Moshav Dikla in Northern Sinai at the outset of Yom Kippur war.
"My connection with Israel began in the summer of 1970, when I came to Israel for the first time as a teenager."
After graduating from HBS in 1979, he entered the private equity industry, and in 1986 Bradley Bloom co-founded Berkshire Partners, a leading private investment firm. Berkshire has raised nine private equity funds with more than $16 billion in aggregate capital commitments and manages a marketable securities fund, Stockbridge Investors, with over $3.0 billion of capital. Berkshire's limited partners include leading institutional investors from around the world, including university endowments, foundations, insurance companies, and sovereign wealth funds. Mr. Bloom served as a Managing Director for over 30 years and is now a Senior Advisor at the firm, and has served on more than 20 corporate boards.
In 1989, he was one of the founders of the Boston-Haifa Connection ("BHC") which was founded to allocate Combined Jewish Philanthropies' ("CJP") funds directly to Israel to support the absorption of Soviet immigrants. CJP is Boston's federation of Jewish charities, founded in 1895.  The BHC was unusual at the time in that it consisted of collaborating committees in Boston and Haifa, organized as equal partners in addressing areas of common interest. Shortly thereafter, he joined the Board of Directors of CJP, eventually chairing CJP's board from 2009 to 2011. CJP currently has an operating budget of $50 million and over $2 billion in total assets, including donor advised funds.
Through the Boston-Haifa Connection and a wide variety of other non-profit organizations, Mr. Bloom has supported a diverse range of organizations committed to strengthening Israel's society, economic prospects, and promoting Israel's image as a vibrant Jewish democracy worldwide. A few examples of his more active participation are iTrek, MAOZ, and Our Generation Speaks. He is also very familiar with modern Israeli history and its venture and business communities.
Mr. Bloom currently serves on the Finance Committee of the Harvard Corporation, the Governing Board of Harvard University. The Finance Committee oversees all financial aspects of Harvard's operations and balance sheet. He previously served on two advisory committees advising the Corporation on the development of approximately 300 acres in Allston, MA. He also served on campaign committees and various other alumni roles throughout the University.
In the education sector, Mr. Bloom is also a former President of the Board of Trustees of Milton Academy, a K-12 school for boys and girls founded in 1798. He served on Milton's Board of Trustees for 11 years, 6 of them as President. During that time the school created a long-term strategic plan, streamlined its governing structure, created an atmosphere of transparency, and strengthened its budgeting controls and financial position.  It is currently completing a $175 million capital campaign.
About the Board of Governors
The Board of Governors is the supreme authority of the University and, within the framework of its authority as circumscribed in this Constitution and in the General Regulations, will tend to its management, affairs and assets according to this Constitution and the General Regulations. The Board of Governors will consider the basic policy for the financial activity of the University, its annual budget, balance sheets and financial reports.
The Board of Governors shall be involved in the financing of the budgets of the University, to which end it will do all in its power to solicit budget funding, contributions, financial support, funds, assets and other financial resources, in Israel and overseas, in order to cover the budget, in whole or in part, to further the aims of the University.
The Board of Governors shall be entitled to delegate from time to time part of its authority to the Executive Committee or any other authority of the University that the Board will determine.
Powers of the Board of Governors
The powers of the Board of Governors shall include:
To appoint members to the Board of Governors.
To ratify the appointment of the President and Vice-Presidents.
To ratify the appointment of the Chairman of the Executive Committee, and to elect the Chairman and members of the Control Committee.
To ratify the multi-year plan.
To ratify annual reports, financial reports, and balance sheets and budgets.
To review the University's activities, recommend to the University's institutions, discuss reports submitted to it by them, cultivate the University's foreign contacts, and raise funds
To appoint an Auditor and set his salary, appoint a Control Committee, ratify amendments to the University's Academic Regulations and Constitution.
University of Haifa Governors
Download full list
University of Haifa Constitution
Download a copy
Former Chairmen of the Board of Governors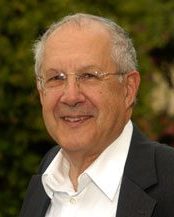 Prof. Alfred I. Tauber
(2013-2019)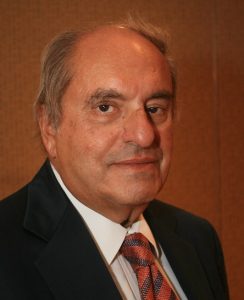 Mr. Leon H. Charney (z"l)
(2007-2013)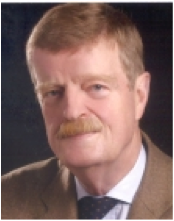 Prof. Manfred Lahnstein
(2001-2006)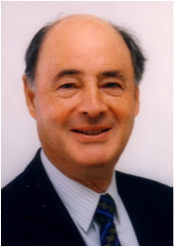 Lord Anthony Jacobs (z"l)
(1993-2000)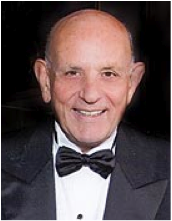 Mr. Jeffery Steiner (z"l)
(1989-1992)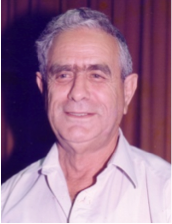 Dr. Daniel Rosolio (z"l)
Ex-Officio, Chairman of the Executive Committee
(1985-1988)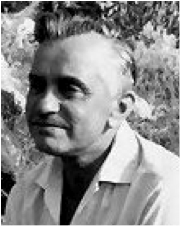 Dr. Naftali Wydra (z"l)
Ex-Officio, Chairman of the Executive Committee
(1983-1984) 
Mr. Avigdor Bartal (z"l)
Ex-Officio, Chairman of the Executive Committee
(1978-1982)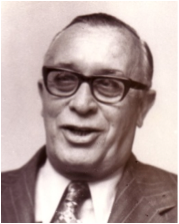 Mr. Nathan S. Ancell (z"l)
(1973-1977)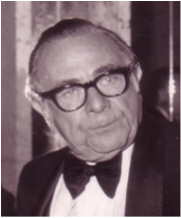 Mr. Charles J. Bensley (z"l)
(1971-1972)

University of Haifa Celebrates
50 Years of Achievements
2022 Honorary Doctorate Conferees
2021 Honorary Doctorate Conferees
Meet our inspiring honorary doctorates
6 distinct trailblazers in their respective fields
Credits: Ariel View of Mt. Carmel Campus: Itai Bodel | University of Haifa Archives