Honorary Degrees
Elie Horn
Honorary Fellow
Idan Ofer
University of Haifa Alumnus
Honorary Fellow
Inna Braverman
University of Haifa Alumna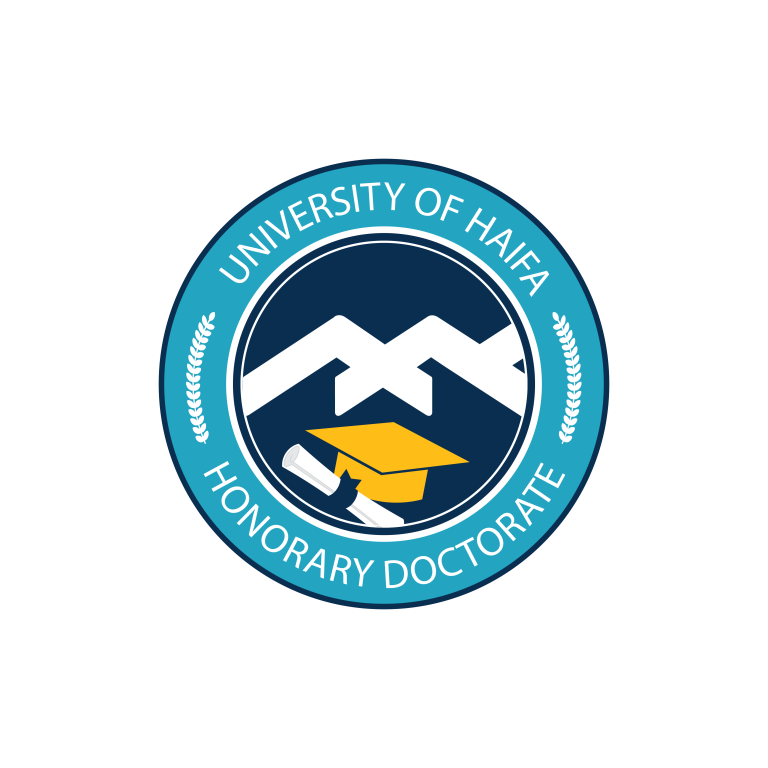 Doctor of Philosophy, Honoris Causa
Recipients of a University of Haifa's honorary degree are recognized for their significant contribution to society, academia and science; and for his or her friendship with the University of Haifa and support in advancing its vision.
Honorary Doctorate Conferees of the University of Haifa
Outstanding Leadership Award
As of 2010, the University of Haifa confers the Outstanding Leadership Award upon leaders who have made a notable impact on the development and strength of the State of Israel.
The Outstanding Leadership Award is conferred upon individuals who have maintained longstanding, diverse and high-achieving service for their country; made a considerable contribution to the development of Israel's security, economy and society; and made a considerable contribution to cultivating Israel's international standing.
Outstanding Leadership Award
Honorary Fellowship Award
University of Haifa Award of Merit
Presidents Award of Merit
Humanitarian Award of Merit
University Chancellor and Honorary Life Member of the Board of Governors
Lifetime Achievement Award
Marvin A. Sadowski (2011)
Credits:  University of Haifa Archives