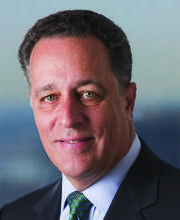 Chair of the Board of Governors

Mr. Bradley Bloom has spent his entire life in the Boston, MA area.  He earned his B.A. in economics from Harvard College and M.B.A. from Harvard Business School as a Baker Scholar.
He is the co-founder and former managing Director of Berkshire Partners LLC, a private equity firm.
He is a highly respected leader in the Boston Jewish community, having served as Chairman of Combined Jewish Philanthropies (CJP), and co-founder of the Boston-Haifa Connection. In addition, Brad is active in strategic and financial oversight committees at Harvard University and is the former President of the Board of Trustees of Milton Academy.