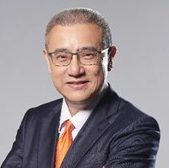 President, Taiwan Friends Association of the University of Haifa

Mr. CY Huang is a prominent Taiwanese investment banker, and Founder and President of FCC Partners. He holds an MBA from Stanford University.
CY is a key leader in the Greater China investment banking industry with over 30 years of experience as an investor and advisor and one of most sought-after opinion leaders on issues impacting regional financial markets.
Amongst his many professional roles, he is the Founding Chairman of Taiwan M&A & Private Equity Council (MAPECT), the Director of China M&A Association, and the Deputy Secretary General of Asia-Pacific M&A Council. He is also the founder of the Mediterranean and Asia Marine Alliance (MAMA) and Southeast-Asia Impact Alliance (SIA) and CEO of Tunghai Industrial Smart-Transformation Center (TISC).
He was instrumental in facilitating a strategic alliance agreement (TungHAI Alliance) between the University of Haifa and Tunghai University and is working with the University to further strengthen its presence in Asia.
CY is the Winner of 2008 China M&A Deal of the Year Award.