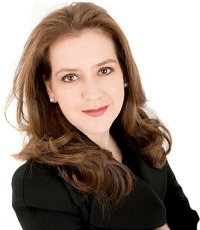 Co-Chair, University of Haifa UK

Dr. Efrat Sopher serves as Chair of the Board of Advisors at the Ezri Center for Iran and Gulf States Research, and serves on the Executive Committee of the HMS Maritime Policy and Strategy Research Centre at the University of Haifa. Dr. Sopher is also a Co-Chair of the University of Haifa U.K.
She is an advisor on foreign policy in the Middle East to governments and organisations. She formally practiced as a solicitor in London. Efrat is an active member of the World Jewish Congress Jewish Diplomatic Corps and has represented the WJC worldwide, including at the United Nations Human Rights Council. She is also a Deputy at the Board of Deputies of British Jews, and serves as Vice President of the Board of Elders of the S&P Sephardi Community-the oldest Jewish community in the United Kingdom.
Dr. Sopher studied International Relations, earning a B.A. degree from the University of Southern California, her post-graduate diploma in law from the College of Law, London. She received from the London School of Economics an MSc.  in political science and  MPhil. Her PhD, specialising in Israeli foreign policy towards Iran 1948-1979, she revealed and analysed documents that have previously been sealed from public view. Dr. Sopher continues to research and write on foreign policy matters relating to Iran and the Gulf and battling antisemitism.