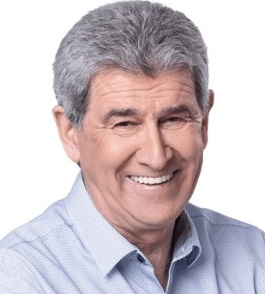 Member of Public Standing

Itzhak is Co-Founder and Managing Partner at Raveh Ravid & Co., having established the firm with Abir Raveh in 1986. Itzhak brings forth the highest caliber of professional capabilities, backed by many years of experience and a profound understanding of the dynamic global business arena.
Throughout the years, Itzhak has spearheaded the firm's commitment to providing the utmost level of professional services, while maintaining a hands-on and client-focused approach.  As Managing Partner, Itzhak is involved in some of the firm's most extensive and impactful endeavors. Regardless of the scope or scale of these endeavors, he remains committed to providing clients with the level of accessibility and personalized service that has always been a benchmark value of our firm.
Itzhak served as a director of publicly traded companies, including Ashtrom Properties, Elron Electronic Industries, and Y.L.R. Capital Markets, and also serves as the internal auditor of several leading Israeli companies in the fields of investments, communications, and heavy industries. He has acquired considerable experience in working with technology companies, as well as companies from other industries. Itzhak has extensive experience in raising capital, identifying beneficial investment opportunities for our clients, and leading large-scale infrastructure projects, and is considered by many to be a solid and valuable business advisor.
Together with Abir Raveh, Itzhak established Raveh Ravid Fund, which targets promising university students and promotes excellence and the development of future leaders. He also serves as a member of the Board of Governors of the University of Haifa.
Itzhak graduated from Tel Aviv University, where he majored in economics and accounting.