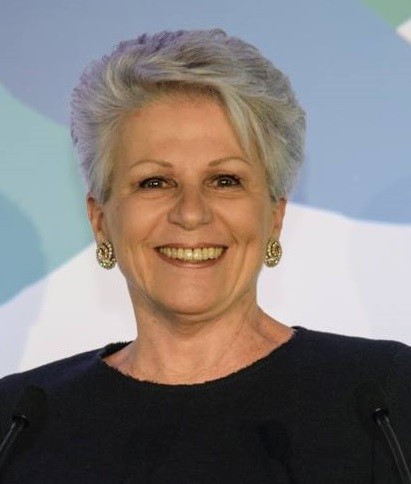 Member of Public Standing

Lady Irene Hatter was born in Amsterdam just as the State of Israel was declared. She came from a family devoted to the survival of the Jewish people after the tragedy of the Holocaust: her own father had been a WW2 Resistance hero, saving hundreds from the Nazis in Vichy France. His story has been recorded for future generations in the film "Forgotten Soldier" sponsored by Irene and now a teaching resource for students in the University's International Programme for Holocaust Studies.
Students and education have been a constant theme in Irene's life: after marrying Sir Maurice Hatter in London, they both generously promoted education for the disadvantaged in the UK in collaboration with government initiatives, and worldwide through their powerful allegiance to the ORT network of schools for vocational training. Multi-lingual, Irene was always in partnership with Sir Maurice, who sadly passed away in April 2020, when they visited these foreign projects and was a great influence in the close relationship which developed over 30 years ago with the University of Haifa. The inspiration was a love of Marine Archaeology in which both Irene and Maurice took part, literally diving and then funding conservation projects. Irene remains on the Board of the Recanati Institute of Maritime Studies and takes a keen interest in its research. The affinity with the University's pre-eminence in marine studies, has culminated in a multimillion £ fund in Marine Technology from the Hatter Foundation.
The rapport that both Sir Maurice and Irene had with the students of the University is legendary and is manifested in the Hatter Building for students which was conceived to give those studying the best way of life in an aesthetic setting. The feeling towards the Hatters was manifest when Irene received her Honorary Doctorate in 2014 for, among other achievements, her personal care and devotion to the students. Alongside other honorees such as FW de Klerk and Topol, she was the one cheered by a crowd of students to the rostrum like a rock star!