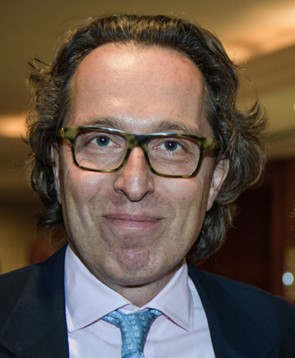 Member of Public Standing

Mr. Peter Kadas arrived in Canada as a young man from Soviet oppressed Hungary to gain higher education and to rapidly forge business connections which were the start of an entrepreneurial and global career. He had then made contact with the Canadian Friends of the University, beginning a long association with the University of Haifa.
Since those refugee days in the 1980's, Peter has become an international financier, technology investor, film producer and philanthropist .He is a major supporter of research in Toronto, Oxford and Haifa. With his wife, Dr. Gyongyver Kada, an urban environmentalist, their first undertaking was a programme to launch Green Roofs' Ecology at the University of Haifa which was a pioneering project for the University, the city of Haifa and Israel. Moving outside this into another realm of research and conservation, Peter is a passionate supporter of the Marine Sciences at Haifa where he focuses on the work of academics and postgraduate scientists. In 2016 both Peter and Gyongyver were made Honorary Doctors of the University and since that time have acquired a home in Israel to spend time with their son, Isaac and to express solidarity with the State which Peter recognises as a democratic power in the ME and a haven for Jews.
Whilst based in London, Peter is involved with organizations which monitor and combat Antisemitism. He has retained a keen political awareness of the forces of oppression both from the Far Right to the extreme Left and supports where he sees active intervention against prejudice. Reflecting his concerns, he invests in people especially the upcoming who can make a difference: he has sponsored the Nine Dots Prize, a book prize for creative thinking tackling contemporary issues of society– a project outside the mainstream which chimes with Peter's love of the University of Haifa, a place of learning where he's successfully promoted the innovative.