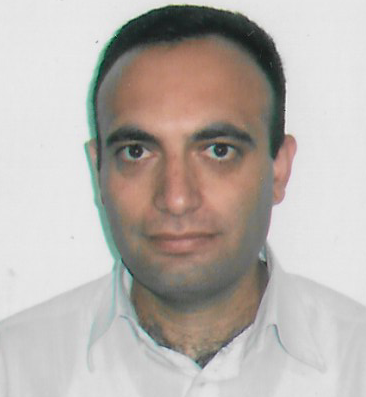 Senate Representative
Department of Arabic Language & Literature
Ali Hussein is a professor of classical Arabic poetry at the Department of Arabic Language and Literature. At the University he has held several administrative positions, including Head of the Department of Arabic Language and Literature; member of the University's Senate; Head of the Ben Haviv Cathedra for the Study of Arabic Language and Literature; and as a member of the University's representative to the Israel Higher Education Council Committee to Integrate Arab Students into Higher Education. He also served as a member of several committees, such as the Research Committee in the Faculty of Humanities, and the Code of Ethical Conduct Committee. In addition, Prof. Hussein served at the Office of Education in the Teaching Unit of Arabic Language in Arabic and Hebrew schools.
Prof. Hussein is widely published, among them " The Lightning-Scene in Ancient Arabic Poetry: Function, Narration, and Idiosyncrasy in Pre-Islamic and Early Islamic Poetry. Wiesbaden: Otto Harrasowitz Verlag, 2009", and "The Rhetorical Fabric of the Traditional Arabic Qasida in Its Formative Stages: A Comparative Study of the Rhetoric in Two Traditional Poems by Alqama l-Fahl and Bashshar b. Burd. Wiesbaden: Harrassowitz Verlag, 2015".
Prof. Hussein is a native of Beit Jann (a village in northern Israel) and is married with three children.
Education
2002-2003       Post-Doctoral Research/ NELC department, Harvard University, USA
2003                PhD (summa cum laude) / Department of Arabic Language and Literature, University of Haifa, Israel
1998                Masters / Department of Arabic Language and Literature, University of Haifa, Israel       
Specialization
Classical Arabic poetry from different perspectives — its rhetorical fabric, unique patterns, content and structure. As the number of contemporary experts worldwide in classical Arabic poetry and Arabic rhetoric is sparse, particularly in Western universities, Prof. Hussein focuses on nurturing a generation of MA and PhD students (more than twenty), giving them the training and experience to explore this poetry, and especially its rhetoric.
He initiated and is engaged in two large digital Humanities projects, which have resulted in development of the Rhetorical Element Identifier and the Word Tagging for Classical Arabic Text (two web-based programs).
He is also a contributor to the third edition of the renowned Encyclopaedia of Islam, and to the Analytical Database of Arabic Poetry [ARSEM] (Scotland). Most recently, he collaborated on the Sound-Meaning Relations in Poetry Across Languages project (Singapore).