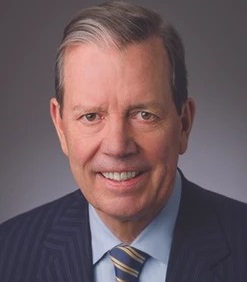 Tony Comper was appointed CEO of BMO Financial Group in February 1999 until his retirement in 2007.
Tony served as Independent Lead Director of Spectra Energy Corporation, Houston, and served as Chair of the board of Directors, PPP Canada;
Tony received the Human Relations Award from the Canadian Council of Christians and Jews and the Award of Merit from B'nai Brith Canada. He holds honorary degrees from the University of Toronto (LL.D.), Mount Saint Vincent University (D.Hum.L), the University of New Brunswick (D.Litt.), and the University of Haifa with his late wife Elizabeth. 
Tony and Elizabeth also received the Scopus Award from the Hebrew University of Jerusalem. They also founded FAST, a new initiative to combat antisemitism in Canada.  In November 2009, Concordia University conferred the degree of Doctor of Philosophy (Honoris Causa) on Tony and his wife Elizabeth. In January 2011, he received the Order of Canada together with his wife Elizabeth.
Tony Comper is also a Life Governor of the University of Haifa and sits on the Board of Directors of the Canadian Friends of the University of Haifa.