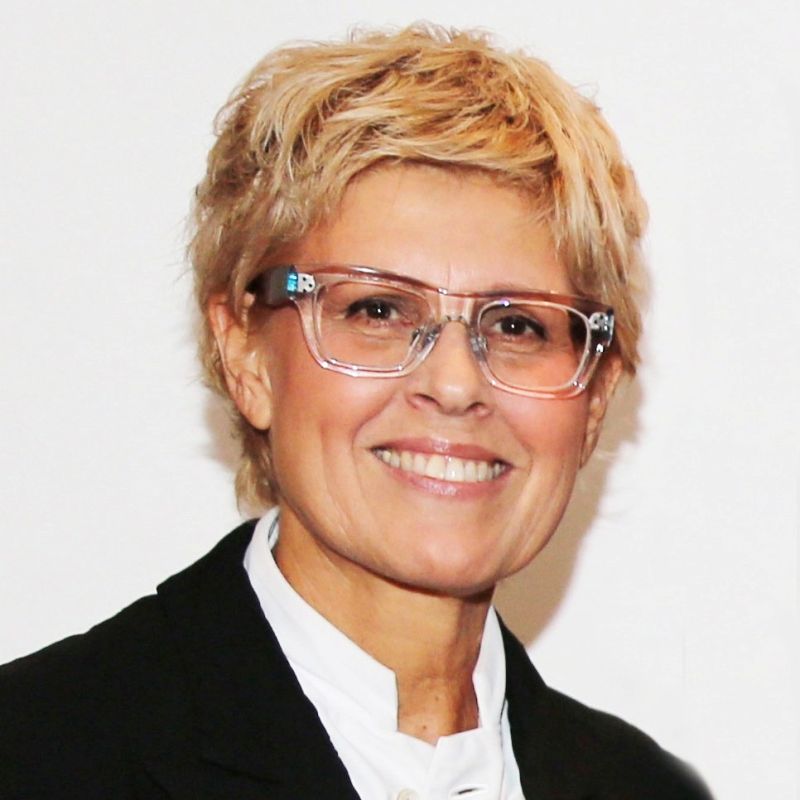 Vice-Chair of the Board of Governors

Tzili Charney is the Vice Chair of the University of Haifa's Board of Governors and an active leader of the American Society of the University of Haifa. Tzili and her late husband Leon Charney were a driving force behind the development of the marine sciences program at the University. Recently, Tzili established and is very involved in The Leon H. Charney Center for New Diplomacy.
Born in Tel-Aviv, she graduated from the Midrasha Art School after completing her army service. She then commenced her career in theater, ultimately becoming a costume designer. Tzili worked in some of Israel's major theaters including Habima, the National Theater, and Cameri, the Tel Aviv Theater.
In 1991, Tzili married Leon Charney – a true friend of the University of Haifa, and a former Chairman of its Board of Governors – and moved to New York. There, she continued to work as a costume designer, independent art curator, and artistic advisor. In 2010, when Leon fell ill, Tzili dedicated herself to tending to her husband and starting to act as Chairperson of the real estate company L.H. Charney Associations, Inc. In 2015, she founded the Leon Charney Resolution Center dedicated to Leon's legacy of spreading peace.
A few years ago, she conceived the ZAZ10TS gallery space aimed to bring art and culture to the community, visitors, and passersby. Tzili engages in numerous philanthropic endeavors some of which include, the Museum of the Jewish People, Yeshiva University, Florida Atlantic University, Aharai (Follow Me) and the Cohen-Harris Resilience Center. Lately, she started a podcast with Israeli filmmaker and Professor Tzipi Trope, where they focus on topics she has incorporated from her previous endeavors such as identity, conflict resolution, and culture.